The world is changing more rapidly than ever, and enterprise is changing with it. It's absolutely necessary to consistently monitor the state of global business, pinpoint the dominant trends that can help your business succeed, and understand the emerging disruptive techniques propelling your industry forward into the future.
Whether you're a CEO of a large company, an SMB owner, or an HR professional within any business, it's imperative to fully comprehend and strategically adapt to the challenges presented by the future of work.
"If you don't think about and plan for the future of work, then your organization has no future"
– Jacob Morgan
If you don't capitalize on the plethora of opportunities HR provides within the dynamic and chaotic state of the workforce, it won't be long before your organization falls far behind those who do.
Let's take a closer look at how the workforce is evolving before diving into that evolution's impact on the world of HR.
The evolution of work
How we live and work has changed drastically over the past few decades. Employees' relationships with their careers, sense of purpose, and expectations of work are dramatically different than they were just ten years ago.
Global events aggressively remind us that we're living through historically unprecedented times. The Covid-19 pandemic can't be ignored as a key turning point in this evolution, as it aggressively and quickly changed the nature of enterprise, work, and business best practices.
Almost two-thirds of U.S. employees have reevaluated & reflected upon their life purpose since the emergence of COVID-19, and other studies have found that workers are less engaged in their jobs since the emergence of the pandemic.
Here's a list of ongoing changes characterizing global work and enterprise in our "post-Covid" 2023 reality.
Current and projected future work trends
1. A massive increase in hybrid and fully remote work: Upwork predicts that 40.7 million (almost 28% of respondents) American workers will be fully remote by 2025.
2. Increased turnover and decreased employee retention rates: The "Great Resignation" continues.
3. Decreased interest in traditional jobs
4. The rise of the gig economy
5. Shorter work weeks
6. More widespread incorporation of automated and data-driven systems to guide business decisions and perform a wide range of business activities
7. An increasing skills gap: 83% of HR professionals surveyed by SHRM have had difficulty recruiting suitable job candidates.
8. Changing work and employee expectations calling for augmented employee-centricity are now constantly nudged to utilize approaches that pay close attention to our workers.
9. A tired and burnt-out supply workforce: 40 percent of workers Mckinsey surveyed are considering leaving their positions in the next 3-6 months.
10. A rise in digital workflow patterns and platforms Necessitates the increased utilization of tech.
11. The adoption of increasingly holistic, personalized approaches to management, employee well-being, workflow structures, and more.
The contemporary environment of enterprise and its surrounding contexts is now more technically complex, employee-centric, and defined by labor & talent shortages.
Work expectations, processes, and approaches have changed in so many ways and won't stop evolving anytime soon. More and more challenges will continue to emerge, and it's certainly not going to get easier for companies to compete in today's data-driven world.
But it's not all bad. With disruptive development comes robust opportunities for optimization, chances for growth, and possibilities regarding greatly improved processes.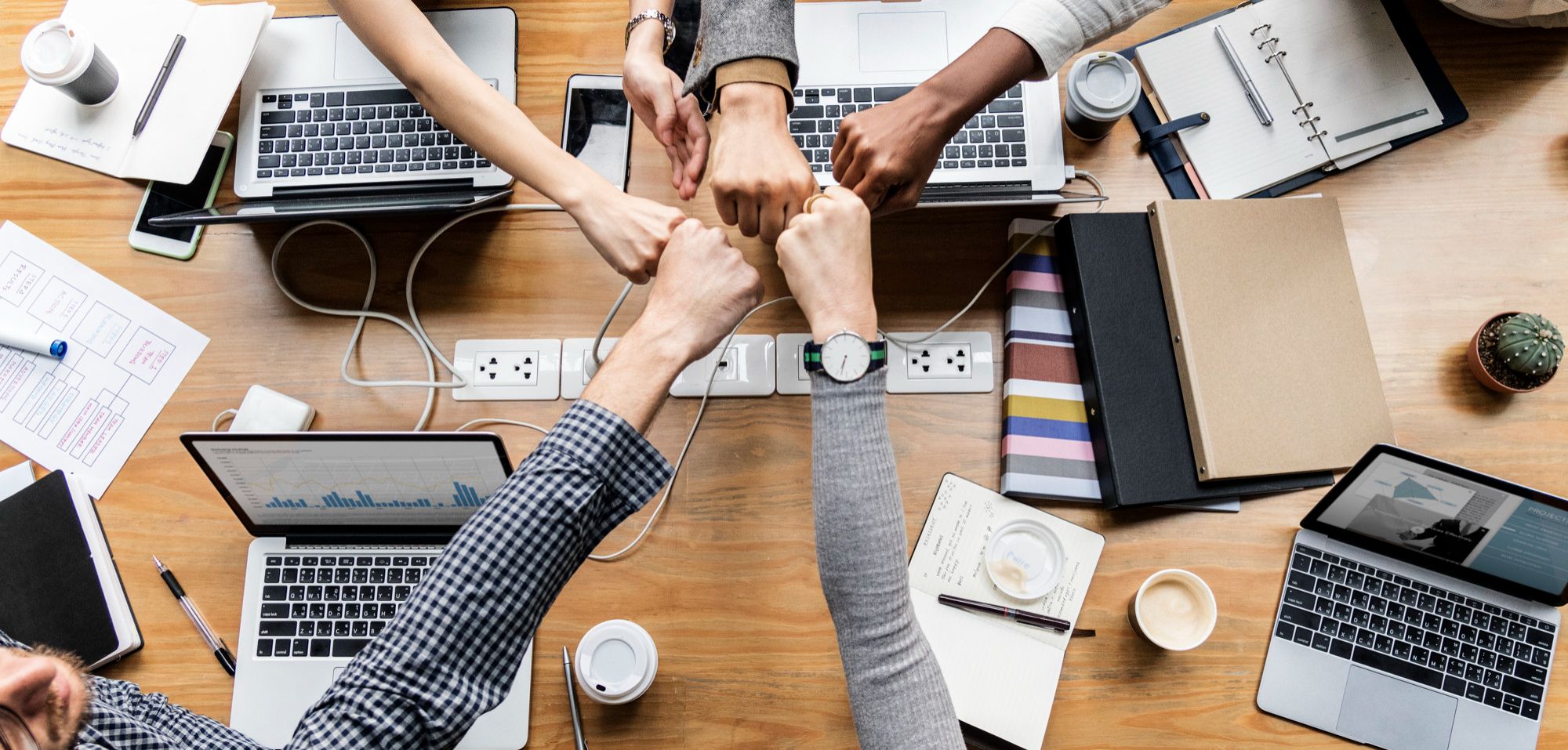 How should my business adapt accordingly?
The current climate represents the optimal time to differentiate and stand out from the crowd. You can choose to uphold the status quo and stay in the past or lead your teams into the rapidly approaching future-a future defined by big ideas, people-focused foundations, and AI & automation.
That being said, it's imperative to keep a laser focus on employee engagement and well-being (while reframing your understanding of the modern employee value proposition), develop initiatives to enhance the human side of enterprise, and look at your framework through lenses that embrace tech without neglecting personalization and people-oriented programs.
Technology and humans combined in the right way will drive prosperity."
-Ulrich Spiesshofer, ex-CEO of ABB Ltd
You should prioritize and optimize your HR departments to successfully move forward in the contemporary employee-centric sphere, as this field makes a huge difference in the success of almost any business and is increasingly imperative due to global conditions.
How will HR look in the future?
Moving forward, HR must evolve to keep up with the ever-changing landscape of post-pandemic enterprise. Changes provide new obstacles and possibilities for you to enhance your business' success, which is especially true in the realm of HR.
While HR used to be characterized by tedious administrative tasks, the future of HR entails a massive-scale automation of these activities and a shift in focus towards strategic people analysis, team management, and process implementation (intelligently informed by HR data and analytics).
HR teams must not only embrace tech and become data-savvy but also:
● Use HR metrics innovatively
● Meld all possible resources & cross-functional tools
● Intelligently leverage & utilize everything from AI to Instagram to create successful holistic frameworks.
● Keep a finger on the pulse, staying up to date on all general and industry-specific HR trends.
What are companies doing today?
Due to the consistently increasing scarcity of labor, organizations continue to move towards flexible and personalized people-first approaches rather than company-first frameworks followed by reactive & retrofitted solutions.
"The competition to hire the best will increase in the years ahead. Companies that give extra flexibility to their employees will have the edge in this area."
– Bill Gates
As a result of the modern, post-pandemic state of the workforce, HR teams are more heavily prioritizing recruiting, trust-building with employees, talent development, and rewarding programs intended to increase employee satisfaction & engagement.
Because of the increasingly technologically-driven nature of the economy, businesses are deploying and integrating AI software, automated programs, and intuitive/predictive tech much more comprehensively.
HR analytics and metrics are being managed and leveraged more strategically as a result of the overarching state of enterprise. And, due to the advances in industry-specific innovation, companies, and SMBs in different fields are implementing more disruptive and creative approaches to HR.
6 HR strategies to help your business adapt to the future
1. Cultivate the reliable, people-oriented, and healthy environment people crave during these historically unprecedented times.
2. Embrace diversity, equity, and inclusion, not just in theory but in practice.
3. Pay close attention to employee experience and engagement metrics and proactively implement initiatives and programs accordingly.
4. Consider shifting to a work-from-home or hybrid model:
○ In an Owl Labs survey, 32% of people said they would quit their job if they were not able to continue working remotely
○ 72% of respondents to a Slack survey prefer hybrid work
5. Use your HR metrics strategically (link to recent HR metrics post).
6. Strategically utilize intuitive tools and HR software to help collect data, evaluate key sets, and automate processes, saving you time and money while increasing knowledge. ○ Examples include AI-driven applicant tracking systems (ATS), optimized learning management systems (LMS) for training, predictive performance management systems, and comprehensive software centralizing your HR analytics and data.
Keep up with the fast-paced evolution and push your business forward rather than holding it back. Get started today by trying Workant's HR software free trial.